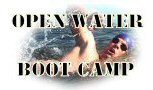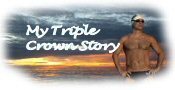 We offer official logo T-Shirts, Cups, Hats, Hoodies, and other gifts for the whole family.
View pictures and video from The 24 Mile Tampa Bay Marathon Swim.
Tampa Bay Marathon Swim Records
November 15, 2015 Update - Entry forms are available for the 19th Annual 24 Mile Tampa Bay Marathon Swim. Please email the race director for details at collins@tampabay.rr.com.
The race has been named one of America's Top 100 Open Water Swims and has been listed as one of the 30 "World Swimming Majors" by The World Open Water Swimming Association (WOWSA).
The starting line for the swim is the Magnuson Hotel Marina Cove Resort - 6800 Sunshine Skyway Lane; St. Petersburg, Florida 33711. Phone: 800.227.8045 or 727.756.1151.
The Finish Line is located at Ben T. Davis Beach on West Courtney Campbell Causeway; Tampa, Florida 33607.
Email the Race Director for more information, or to indicate your interest in entering as a swimmer or to receive more information about becoming an event volunteer.
Tampa Bay area waters provide the perfect setting to train 365 days a year. If you are just beginning your open water training, or need an experienced kayaker/coach to help you acclimate to cold water, our training Boot Camp is for you!
7:41 - Chris Derks, 2002 (Overall & Men's Record)
7:51 - Penny Palfrey, 2008 (Women's Record)
18:09 - Andrew Heinrich, 2015 (Swam the Longest)
9:52 - Ron Collins, 1998 (First Swimmer)
8:34 - Gail Rice, 1998 (First Woman)
7:53 - Team Hammerhead, 2006 (Fastest 3 person Relay)
7:39 - The Sharks, 2006 (Fastest 6 person Relay)
14:21 - Carl Selles, 2014 (Oldest Male Swimmer, age 67)
10:21 - Barbara Held, 2011 (Oldest Female Swimmer, age 57)
The world's most iconic open water marathon swims are the Catalina Channel, the Manhattan Island Marathon Swim, and the English Channel.
The 19th Annual 24 Mile Tampa Bay Marathon Swim is on April 16, 2016
Tampa Bay's marathon swim race is one of the world's longest, and covers the entire length of Florida's largest estuary.
Since the 24 Mile Tampa Bay Marathon Swim was first staged in 1998, it has drawn competitors from across the United States, and from Great Britain, Guatemala, Italy, Mexico, Australia, Japan, Switzerland, Baliwick of Jersey, Argentina, Dominican Republic, Germany, India, Canada, and the Cayman Islands. The race is one of the world's longest marathon swims, and is held annually in April, in celebration of Earth Day.