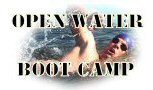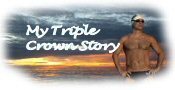 Tampa Bay Marathon Swim Records
Tampa Bay area waters provide the perfect setting to train 365 days a year. If you are just beginning your open water training, or need an experienced kayaker/coach to help you acclimate to cold water, our training Boot Camp is for you!
7:41 - Chris Derks, 2002 (Overall & Men's Record)
7:51 - Penny Palfrey, 2008 (Women's Record)
18:09 - Andrew Heinrich, 2015 (Swam the Longest)
9:52 - Ron Collins, 1998 (First Swimmer)
8:34 - Gail Rice, 1998 (First Woman)
7:53 - Team Hammerhead, 2006 (Fastest 3 person Relay)
7:39 - The Sharks, 2006 (Fastest 6 person Relay)
14:21 - Carl Selles, 2014 (Oldest Male Swimmer, age 67)
10:21 - Barbara Held, 2011 (Oldest Female Swimmer, age 57)
10:21 - Mighty Mermaids, 2017 (Senior Open Relay 50+)
The world's most iconic open water marathon swims are the Catalina Channel, the Manhattan Island Marathon Swim, and the English Channel.
View pictures and video from The 24 Mile Tampa Bay Marathon Swim.
April 22, 2017 - For Immediate Release
Competitors Post Fast Times at the 24 Mile Tampa Bay Marathon Swim on Earth Day
2017 Official Results
SWIMMER, AGE, HOMETOWN
Click on bold names to view bio
8:26 Jay Eckert, 30M, Sarasota, FL, USA
11:16 Heather Roka, 31F, Ft. Myers, FL, USA
14:26 Dan Fritz, 53M, Chicago, IL, USA
DNF Patty Hermann, 57F, Houston, TX, USA
9:26 Mad Milers Relay
Elizabeth Fry, 58F, Westport, CT
Margaret Gaskill, 59F, Bremerton, WA
James Clifford, 65M, Poolesville, MD
Henry Eckstein, 69M, West Palm Beach, FL
James Bayles, 65M, Newtown, CT
9:32 Parcells Paddlers Relay
Marcia Cleveland, 52F, Winnetka, IL
Scott Lautman, 64M, Seattle, WA
Dennis Dressel, 65M, Torrington, CT
John Wilbur, 71M, Venice, FL
John Waanders, 56M, Old Saybrook, CT
9:41 SwimGuzzlers Relay
Kevin Curley, 58M, Oviedo, FL
Glenn Baker, 54M, Orlando, FL
David Heffernan, 57M, Orlando, FL
Craig Bartlett, 59M, Oviedo, FL
Peter Gold, 45M, Winter Garden, FL
Tom Welch, 57M, Orlando, FL
9:42 Bizarro World Relay
Marcy MacDonald, 53F, Andover, CT
Scott Coleman, 62M, Boca Raton, FL
Gene Sardzinski, 61M, Morristown, NJ
Thomas Casey, 57M, Bridgeport, CT
Dan Robinson, 59M, Seattle, WA
11:32 Squid Marks Relay
Dinah Mistilis, 42F, Morresville, NC
Anita Hyde, 34F, Mosman, NSW, Australia
For more information about this epic ultra-marathon swim race, email the Race Director at tampataiko12@gmail.com
Results from earlier in 2017
Two solo swimmers and one relay have already completed the 24 Mile Tampa Bay Marathon Swim, earlier in the 2017 season. On April 2nd, John Batchelder and the Mighty Mermaids relay team swam Tampa Bay, with Kristian O'Donovan preceding them with his March 18th success.
April 2nd, 2017 - John Batchelder, 36, from Littleton, Colorado completed a 24 mile endurance test that will be regarded as one of the greatest Butterfly swims of all-time. He was able to finish The 24 Mile Tampa Bay Marathon Swim in 14 hours, 41 minutes. A six-woman relay team, The Mighty Mermaids, also swam the course finishing in a record time of 10 hours, 21 minutes.
The solo and relay swims are a preview to the upcoming 24 Mile Tampa Bay Marathon Swim race that is scheduled for April 22nd. SEE FULL STORY>>>
See the 4.2.17 GPS TRACKER REPLAY>>>
See Raw Footage at YouTube, Pictures at Facebook, and Tweets at Twitter
John Batchelder & The Mighty Mermaids Complete 24 Mile Tampa Bay Marathon Swim
Kristian O'Donovan is the First Irishman to Swim the 24 Mile Length of Tampa Bay
March 18, 2017 - Tampa Bay, Florida, USA - Kristian O'Donovan's solo attempt began at 8:20am, starting at the Magnusson Resort near the Skyway Bridge in St. Petesburg, Florida. He finished at Ben T. Davis Beach on the Courtney Campbell Causeway at 7:52pm, for a total time of 11 hours, 32 minutes. SEE FULL STORY >>>
Tampa Bay, Florida, USA - Jay Eckert, 30, of Sarasota, Florida was the Overall Champion at the 2017 Tampa Bay Marathon Swim on Earth Day Saturday, posting a time that ranks as the 6th fastest in the race's 20-year history. After opening an early lead, he was able to maintain the advantage all day and eventually made it to the finish line one hour before the rest of the field of competitors. Eckert represents the Sarasota Sharks swim team, and is Manager of Business Development for United States Masters Swimming.
The Overall Female Champion was Heather Roka, 31, from Ft. Myers, Florida. She overcame early adversity and cruised to the finish line and finishing in 11 hours, 16 minutes. A brisk headwind challenged the competitors early in the race, as Roka's coach, Alexis Price, navigated and cheered from her escort power boat after being forced from the water due to kayak malfunctions.
Four of the 5 relay teams jockeyed all day for position atop the leader board, ending in a virtual dead heat within minutes of one another. The Mad Milers relay team finished in 9 hours, 26 minutes, followed closely by Parcells Paddlers, Swim Guzzlers, and Bizzaro World.
Water temperature was 77F/24C, and the strong incoming tide assisted the swimmers as they traveled from the south end to the north end of Tampa Bay. There was a slight to moderate chop on the water at the 7am start time, as swimmers and crew went directly into a headwind of 8mph. The winds calmed by mid-day, but the waters became choppy again after 3pm when the westerly sea breeze kicked in as the top competitors neared the finish line.
Jay Eckert finished in 8 hours, 26 minutes, one of the fastest times ever for the 24 Mile Tampa Bay Marathon Swim.

Top 10 Performances
1. 7:41 - Chris Derks, 2002 (overall & men's course record)
2. 7:51 - Penny Palfrey, 2008 (women's course record)
3. 8:00 - Tom Fristoe, 2002
4. 8:09 - Jose Serra, 2008
5. 8:23 - Chris Derks, 1999
6. 8:26 - Jay Eckert, 2017
7. 8:30 - Chris Derks, 2000
8. 8:49 - Chris Palfrey, 2008
9. 8:59 - Evan Morrison, 2011
10. 8:59 - Samantha Simon, 2008
Since the 24 Mile Tampa Bay Marathon Swim was first staged in 1998, it has drawn competitors from across the United States, from Great Britain, Guatemala, Italy, Mexico, Australia, Ireland, Japan, Switzerland, Baliwick of Jersey, Argentina, Dominican Republic, Germany, India, Canada, and the Cayman Islands. The race is one of the world's longest marathon swims, and is held annually in April, in celebration of Earth Day.
We offer official logo T-Shirts, Cups, Hats, Hoodies, and other gifts for the whole family.