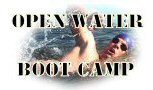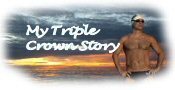 Tampa Bay Marathon Swim Records
April 16, 2016 Press Release
ST. PETERSBURG, FLORIDA, USA - High winds forced an early end to the 19th Annual 24 Mile Tampa Bay Marathon Swim. After battling for almost 3 1/2 hours on an alternate, sheltered course, organizers halted the marathon swim due to safety concerns for the swimmers, boaters and kayakers.
For more information about the 24 Mile Tampa Bay Marathon Swim, Visit: www.DistanceMatters.com or send email to Ron Collins, Race Director: TampaTaiko12@gmail.com
Tampa Bay area waters provide the perfect setting to train 365 days a year. If you are just beginning your open water training, or need an experienced kayaker/coach to help you acclimate to cold water, our training Boot Camp is for you!
7:41 - Chris Derks, 2002 (Overall & Men's Record)
7:51 - Penny Palfrey, 2008 (Women's Record)
18:09 - Andrew Heinrich, 2015 (Swam the Longest)
9:52 - Ron Collins, 1998 (First Swimmer)
8:34 - Gail Rice, 1998 (First Woman)
7:53 - Team Hammerhead, 2006 (Fastest 3 person Relay)
7:39 - The Sharks, 2006 (Fastest 6 person Relay)
14:21 - Carl Selles, 2014 (Oldest Male Swimmer, age 67)
10:21 - Barbara Held, 2011 (Oldest Female Swimmer, age 57)
The world's most iconic open water marathon swims are the Catalina Channel, the Manhattan Island Marathon Swim, and the English Channel.
Tampa Bay's marathon swim race is one of the world's longest, covering the length of Florida's largest estuary. The race course was altered and shortened due to wind and waves on the morning of Saturday, April 16th, 2016.
View pictures and video from The 24 Mile Tampa Bay Marathon Swim.
Since the 24 Mile Tampa Bay Marathon Swim was first staged in 1998, it has drawn competitors from across the United States, and from Great Britain, Guatemala, Italy, Mexico, Australia, Japan, Switzerland, Baliwick of Jersey, Argentina, Dominican Republic, Germany, India, Canada, and the Cayman Islands. The race is one of the world's longest marathon swims, and is held annually in April, in celebration of Earth Day.
Accepted Entrants (as of February 20)
Kristian O'Donovan, 37M, Glenbeigh, Kerry, Ireland
Patty Hermann, 57F, Houston, TX, USA
John Batchelder, 36M, Littleton, CO, USA
Heather Roka, 31F, Ft. Myers, FL, USA
Adel el behiry, 26M, Giza, Egypt
Jay Eckert, 30M, Sarasota, FL, USA
Mighty Mermaids Relay
Traci Grilli, 60F, Londonderry, NH
Nancy Steadman Martin, 62F, Oceanport, NJ
Christie Ciraulo, 63F, Los Angeles, CA
Veronica Hibben, 60F, Huntington Beach, CA
Karen Einsidler, 61F, Tenafly, NJ
Jenny Cook, 59F, Los Angeles, CA
Heather Roka, 31F, Ft. Myers, FL, USA
In addition to Mighty Mermaids Relay, there are 4 or 5 more relays that have entered. Their line ups will be finalized soon, but swimmers include some of the world's best known open water marathon swimmers: Marcy MacDonald, Scott Lautman, Liz Fry, Dinah Mistilis, Scott Coleman, Marcia Cleveland and Dan Robinson, to name a few...
Swim Guzzlers - Orlando, FL, USA
Parcells Paddlers - Andover, CT, USA
Mad Milers - Andover, CT, USA
TBA - Andover, CT, USA
Squid Marks, Mooresville, NC, USA
Entry applications are being accepted until February 28th, so there is still time to enter this epic swim race. Entry forms are available upon request from the race director. Email the Race Director at tampataiko12@gmail.com
We offer official logo T-Shirts, Cups, Hats, Hoodies, and other gifts for the whole family.